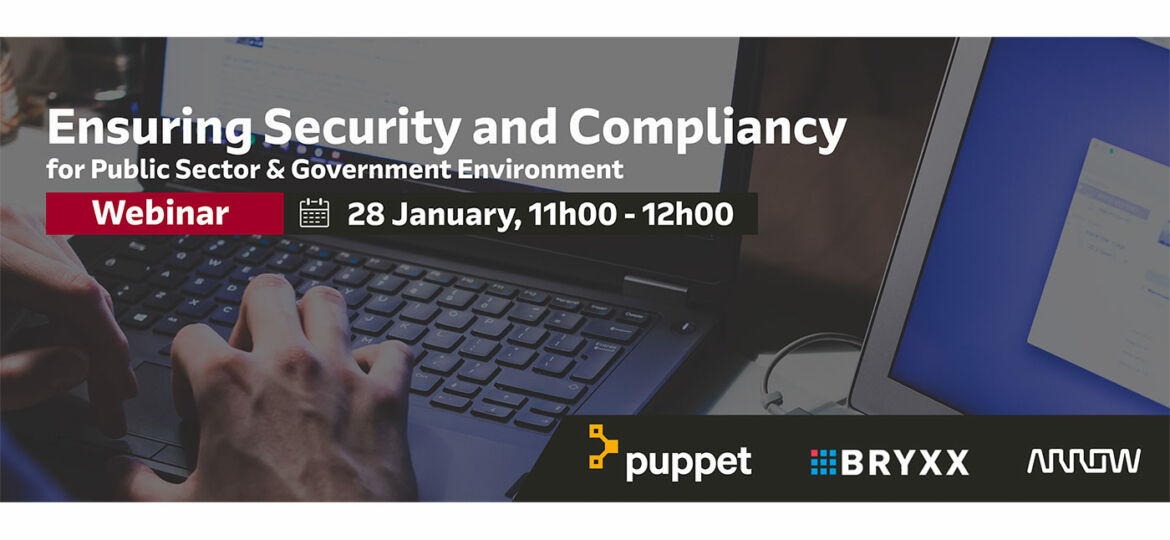 Webinar: Ensuring Security and Compliancy
Achieve continuous Security and Compliancy!
Despite being tasked with ensuring compliancy across industry, government agencies and organizations often struggle with ensuring they themselves are compliant.
Less than 50% of government sector IT teams have implemented an automated solution to help them manage their compliance efforts, relying instead on siloed, outdated management tools like spreadsheets. Meanwhile, tight budgets and tighter deadlines lead to substandard approaches to maintaining compliancy, which leaves IT teams vulnerable to malign external forces and the risk of huge fines.
Automation can be the answer to many of these issues – ensuring compliancy, removing vulnerabilities, securing the environment, combined with creating agile and reactive support from IT.
Join our webinar: ensuring security and compliancy to hear how you can achieve this through a combination of world class automation technology and a skilled and experienced delivery team.
Webinar details
Date
Thursday, January 28
Time
11.00 – 12.00 CET
Speakers
James Lane – Customer Success Engineer at Puppet
Joost Persyn – Business Development Manager Arrow
Dries Dams – DevOps Architect at BRYXX
We are looking forward to speaking to you!
Team BRYXX