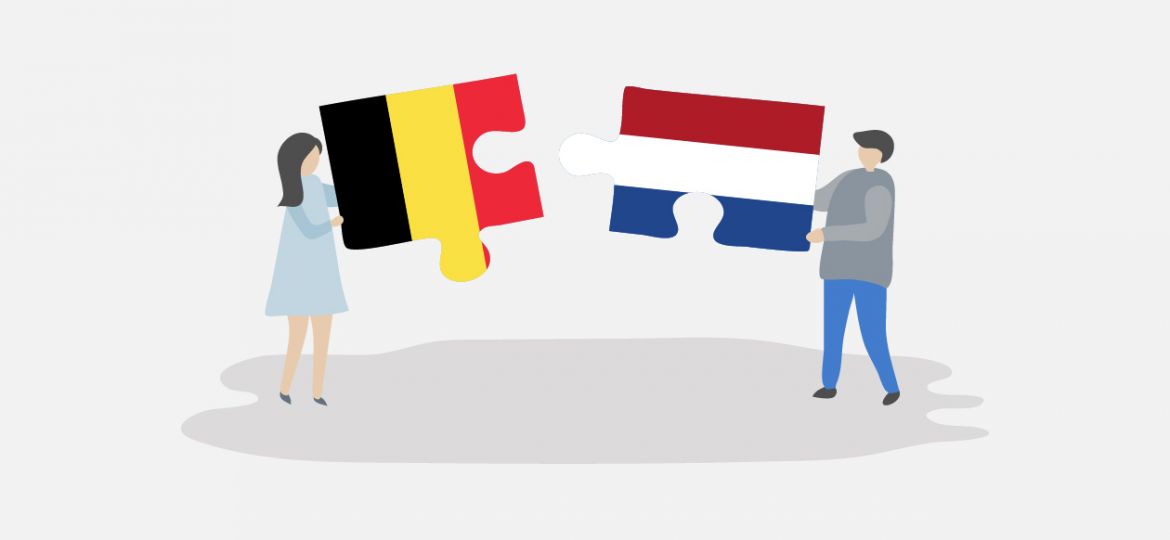 BRYXX brings self-healing data and application platforms to The Netherlands
BRYXX is part of De Cronos Groep, one of the most leading IT service providers in Belgium. The company developed deep knowledge around building, implementing and managing cloud-native IT platforms for governments, medium-sized and large organizations in the Benelux. And now, we are taking self-healing data and application platforms to The Netherlands.
Based on the need for more standardization – for example for compliance reasons – BRYXX has specialized in the extensive automation of the many repetitive and controlling tasks that ensure a safe and scalable IT environment. The general shortage of good IT staff on the market is also driving the fast-growing need for automation of IT management tasks. "Successful organizations don't accept to be slowed down by cumbersome processes and legacy systems. They rely on future-proof, automated IT platforms," says Erik van der Ven, business development manager at BRYXX.
In addition to strong knowledge, BRYXX also considers commitment and a sense of responsibility as important values. The employees at BRYXX feel the customer's pain and do all they can to take it away. "Our team doesn't go to sleep before the customer's problem is solved", says Erik van der Ven. "That is our commitment. And it is exactly that commitment we introduce to the Dutch market from our offices in Breda and Amsterdam. Backed by the experience and the name BRYXX has been building up in Belgium, this opens the door to synergy."
Over the past decades, De Cronos Groep has become the biggest unlisted IT company in Belgium. It is a solid group with more than 5.400 employees, a turnover of 700 million euros and references ranging from governments and enterprises, to SMEs. Relying on its innovative service portfolio and business expertise, and backed by a strong holding company, BRYXX is now actively entering the Dutch market.
Cloud-native and DevOps approach
"We specialize in building, deploying and maintaining future-proof IT platforms", says Erik van der Ven. "That in itself may not be unique in the Netherlands, but our cloud-native approach is. Combined with a DevOps approach for creating self-healing systems, that is what sets us apart from the competition." It allows BRYXX to develop a leading role, not only with on-premise IT infrastructure, but also with Oracle Cloud Infrastructure, Microsoft Azure, AWS, and more.
"Our knowledge is deeply rooted in the company", says Kristof Satory, managing partner at BRYXX. "Today, when we focus on automated infrastructure management, we know very well what we are talking about since we have been performing that management ourselves – manually – for many years. Step by step, our specialists have been adding more and more automation to their managed services, allowing BRYXX, among other things, to become the largest Puppet implementation and support partner in the Benelux."
Join us at any time
"BRYXX focuses its strategy on three spearheads: build, deploy and maintain", Kristof Satory explains. "We build the infrastructure, roll out applications and databases, and maintain the platform. A company can join us at any time. Some customers ask us to help them setting up a platform, others rely on us because they want more automation."
In the first place, BRYXX considers itself as a knowledge partner with an easy approach. Above all, it is a company that also likes to share this knowledge.
State of automation assessment
"The starting point of a process often has an easy approach", says Kristof Satory, "such as an audit or a health check, during which we map the degree of automation of the IT infrastructure management. Usually, this reveals where there is room for advice and improvement, allowing us to proceed, step by step, and reach a broader goal."
Added value
At BRYXX, care-free service is the key word. For most companies, IT platform management is not a core activity. "Please keep your focus on your own business, that's already challenging enough", Erik van der Ven concludes. "And involve committed IT professionals to provide you with a future-proof IT platform."