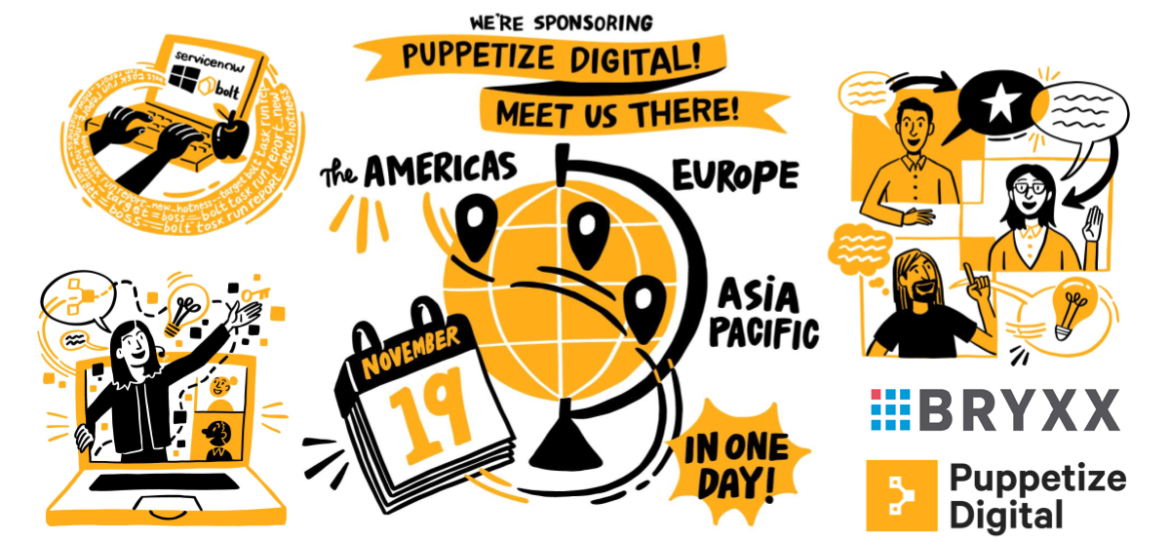 Puppetize Digital 2020
Don't miss the opportunity to join the Puppet community to share knowledge and network. On top of that, learn about the latest product innovations. Puppetize Digital 2020 is a series of free online events spanning three regions. It covers Asia Pacific, Europe and the Americas. All happening on the same day. You just participate in the time zone that works best for you. Join us online on 19 November 2020. You will get industry insights from Puppet's CEO Yvonne Wassenaar and CTO Abby Kearns. Followed by demos of new product capabilities and technical sessions. And, of course, business content for IT leaders, hands-on workshops, networking opportunities, and more.
Puppetize Digital has three separate event schedules run in three regional time zones: Sydney (AEDT), London (GMT), and San Francisco (PST). Join in the time zone most convenient for you, or attend all three! Content will run all day throughout each regional time zone. But never fear if the timing for the session you're excited about doesn't fit your schedule. All content will be available on demand for viewing after the event.
Welcome to Puppetize Digital 2020! We're proud to be official Puppetize Digital sponsor. Join our session with DevOps Architect Dries Dams. Have a chat at our virtual booth with Giedo Stolk and our partner Bert Hajee.
We are looking forward to your participation!