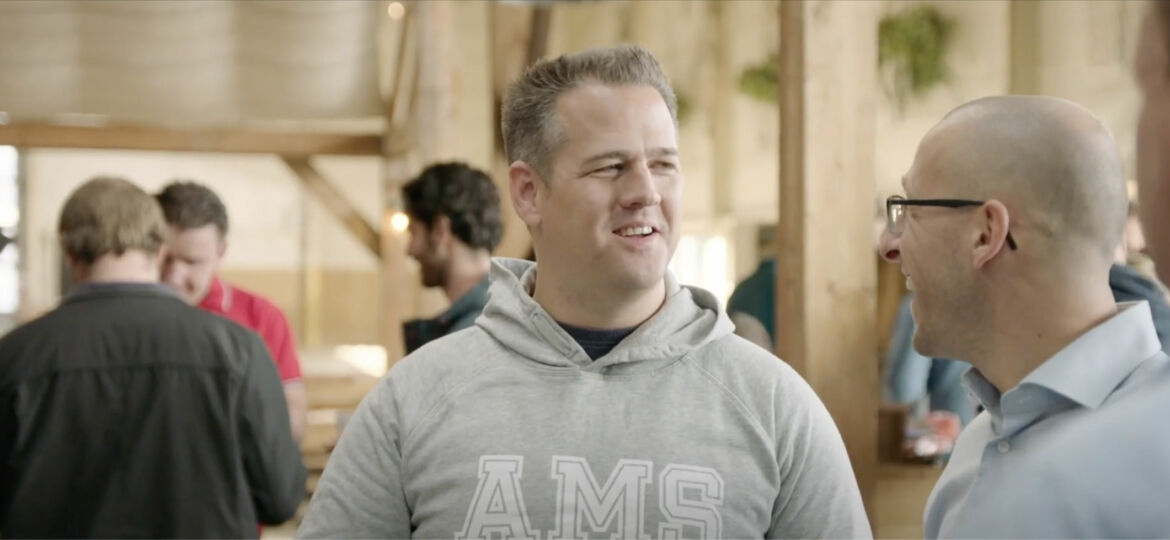 At BRYXX you're in complete control of your career. With us, you can choose which area you want to specialize in. We provide the framework so that you can plan your career trajectory in the perfect environment.
Doreen and Jacobo joined the BRYXX team in the Netherlands last year. Doreen is a former Netflix team lead, while Jacobo worked in trading. Despite their completely different backgrounds, they found their way to BRYXX the same way: through TechGrounds. TechGrounds is 'a school without teachers' that's committed to gender and cultural diversity and guiding its students toward rewarding IT jobs. People without concrete experience in the IT sector are given the opportunity to retrain as IT professionals in a short period of time — the whole process takes four months.
After obtaining an AWS certificate by following TechGrounds' cloud track, Doreen and Jacobo joined BRYXX as part of a four-month training course. They got a crash course in the technologies we use with customers such as Oracle WebLogic, Puppet, and Terraform. There was also training on topics such as ITIL and communication skills. Doreen and Jacobo also learned about BRYXX itself through a thorough onboarding process so they could get to know their colleagues and become familiar with the company's activities.
All info in one place
The process we mapped out for Doreen and Jacobo has grown into a sort of standard program for all our new recruits. We've brought everything together on BambooHR, a service platform for personnel management. At BRYXX, your onboarding begins when you receive your welcome pack. In it you will find your laptop and accessories, the keys to your company car, all kinds of BRYXX gadgets, and a bottle of champagne.
Then you log in to the BambooHR platform, where you'll find all the HR information you need about your new job at BRYXX. After you've completed this streamlined process, your technical onboarding begins. And thanks to BambooHR it's always easy to find out who to turn to with any questions or requests.
Choose your own path
From then on you are in total control of your career at BRYXX. With us you get the chance to pursue your interests and passions. Together we look for projects that suit you, both in terms of the type of customer and the content. We regularly evaluate how you plan your trajectory with us: how the project is progressing at the customer, what next steps you'd like to take, whether you feel good about your work–life balance, and so on.
At BRYXX, few things are really mandatory. We give our employees space to map out their own path. Would you like to dive into a specific topic and study for certification? Then we'll be right there in the front row cheering you on. We want to encourage you to seize every opportunity. And we offer the same support and encouragement to our interns, because an internship is the ideal way to get to know BRYXX, our corporate culture, and our projects up close.
Would you like to further develop your IT career at BRYXX?