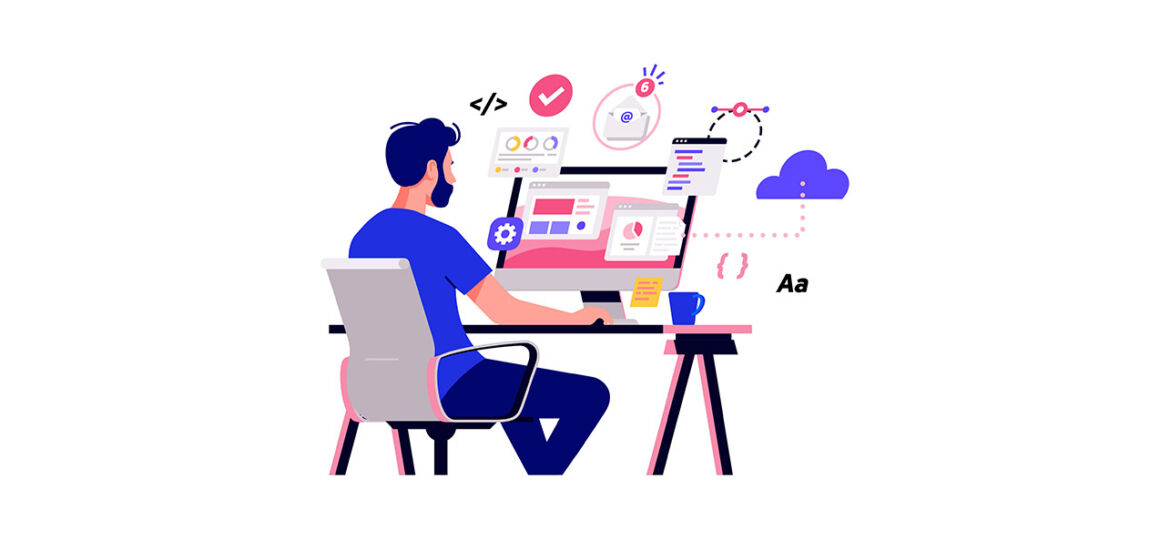 Home office: better work-life balance and more flexibility for the customers
At BRYXX, we take care of the IT infrastructure of our customers. We build the infrastructure they need, deploy applications and maintain the environment as a whole. Since the start of the corona crisis, our managed services engineers have simply been doing this from home. Home office: better work-life balance and more flexibility for the customers.
BRYXX likes to keep things simple. Therefore, we came up with the concept of 'Build, Deploy & Maintain'. We build IT infrastructure for our customers, are responsible for the deployment of the applications and take care of the maintenance of the environment. Our customers can enjoy our expertise by means of a managed services formula. This means that BRYXX is responsible for the complete unburdening of anything related to the IT infrastructure of those customers.
"Meanwhile, I have already ten years of experience at BRYXX," says Peter Asnong. "At the time, I started in the managed services team, then I have been working at a customer's location for a while, but meanwhile, I returned to the managed services team." As a managed services engineer, Peter is responsible for the middleware support of the customers. In the morning, he checks whether there have been monitoring alerts the previous night, he performs maintenance works (such as the implementation or automation of patching) and solves customer questions.
Time-saving
Peter has studied Applied Computer Science at the PXL college in his hometown Hasselt. Even after ten years, BRYXX is still his first employer. "I used to work from home one day a week," he says, "but due to the corona crisis, we have switched to telework." It allowed Peter to save lots of time. "Normally, I work at the BRYXX main office in Kontich or at our satellite office in Herentals. Now, I don't have to commute anymore. This way, I can easily save up to three hours every day."
Obviously, there's a positive effect on Peter's work-life balance. As a father of two young children, he can more easily combine his household tasks with his work. "I can bring my children to school or pick them up from school. In the pre-corona era, this was often impossible." Moreover, telework allows us to offer more flexibility to our customers. "We have proven that telework can be an asset in this context. When a customer asks me to do something at the end of the day – roughly around 6 p.m. -, that is no problem for me. At the time, I used to be on my way home by then. Now, I can be more flexible."
People at work
Of course, telework requires some adaptations. These days, Peter and his wife are both teleworkers. "We have arranged some extra workspace," he says. "We have completely found our rhythm. Sometimes, we drink a cup of coffee together or we take a short walk during the lunch break. By the way, our children have quickly understood that they shouldn't disturb us when we are working. Although they are only four and six years old, they have already learned a lot about the life of people at work (laughs)."
As far as the contacts with the colleagues are concerned, there are weekly meetings via Teams. "During these meetings, we discuss which questions are still open and we consult each other. We try to solve urgent and difficult problems together via Slack. However, we also have time for the jokes we would tell in the coffee corner otherwise." This is probably the main disadvantage of telework: the lack of informal moments shared with colleagues.
Telework? Keep it like that!
"I think – and hope – that we can maintain the positive aspects of telework in the post-corona era. At BRYXX, we have proven that we can perfectly guarantee our service to our customers while working from home. I expect that we won't entirely switch back to office work. We will have to find the right balance. Personally, I hope that I will be allowed to work from home two or three days a week, as a standard."
Would you like to join us as a managed services engineer? Contact us.
Eager to know more about what we're capable of? Check out our expertise.