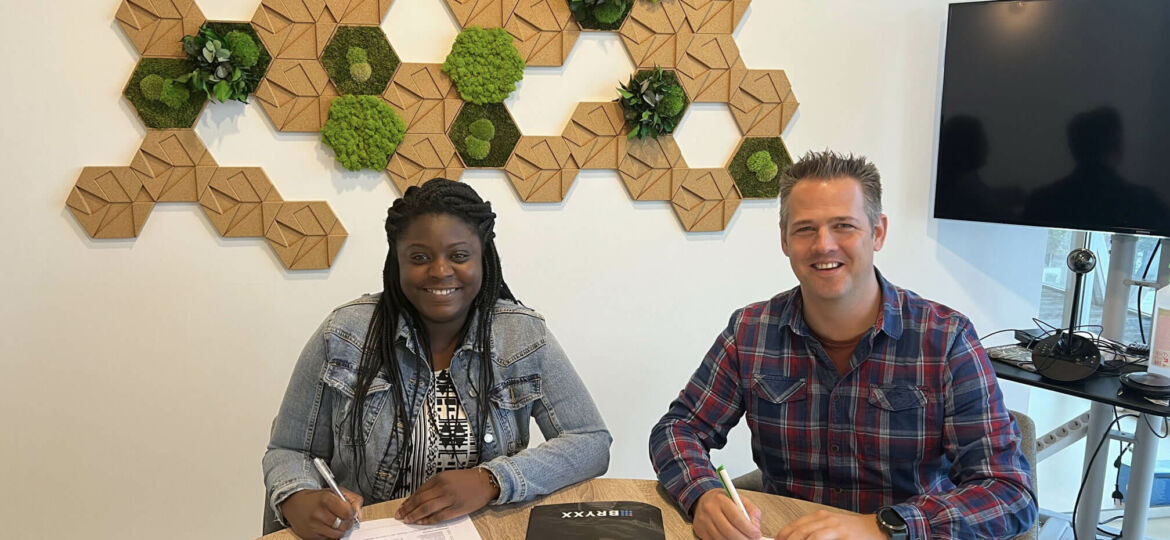 Our colleagues are our strength. Thanks to their passion and knowledge, we can offer the best service for our customers on a daily basis. That's why we are proud of our team and we like to put them in the spotlight! Today we want to put Doreen Peprah in the spotlight.
Doreen is a Cloud System Engineer at Bryxx. She started working with us on the 1st of December 2021, after retraining as a cloud engineer. Previously, Doreen was a team lead at Netflix customer care. Her passion for IT developed when she was allowed to go on the road with the IT people at Netflix. It fascinated her how they could customize so much with a few minor tweaks in the back end.
Doreen had a healthy interest in IT and technology from an early age. As a middle child she often had to be independent and she has always been fascinated about how (game) computers work. Now, years later, she still spends a lot of time on computers in her spare time.
And we notice that in the workplace too. In her first two months with Bryxx, Doreen already obtained 2 certificates! She obtained the Oracle Cloud Infrastructure Architect Associate certificate and the Oracle Cloud Infrastructure Foundations Certified Associate certificate. Meanwhile, Doreen becomes more experienced in Puppet. She will soon be able to apply this to her first automation project!
When Doreen is away from her computer, she enjoys writing stories, playing games, or learning a new programming language. She likes to spend time with family and friends, but the Bryxx team has also become like a family to her.
We are proud that Doreen is part of the Bryxx team!
Would you like to be part of our team?