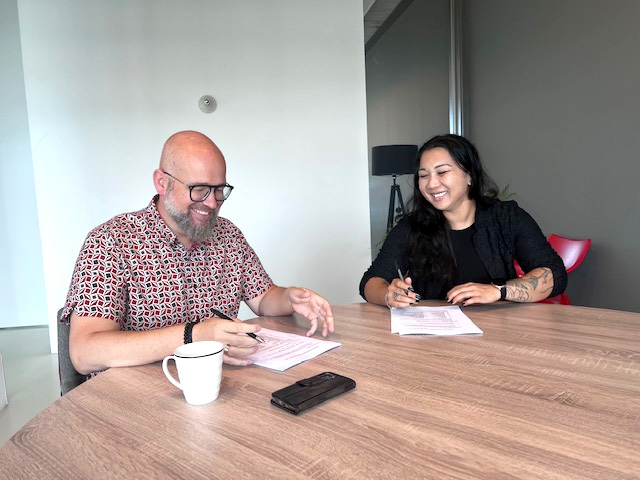 Since September 1, Aurèl Sudiarto has been a great addition our team. Aurèl is another colleague who found her way to BRYXX through the Techgrounds training. Time to get acquainted!
Aurèl is 31 and lives in Haarlem. In her last job she was a catering manager at Schiphol Airport. "I worked there for 10 years," she says. "They were good times!" Aurèl had originally started a game development course, but she left it because she wanted to develop her career in the direction of nutrition and dietetics. "That's how I ended up at Schiphol, and I eventually become a business unit manager. But over time, the job started to feel too much like "work." I became too far removed from the reason why I had chosen the job in the first place."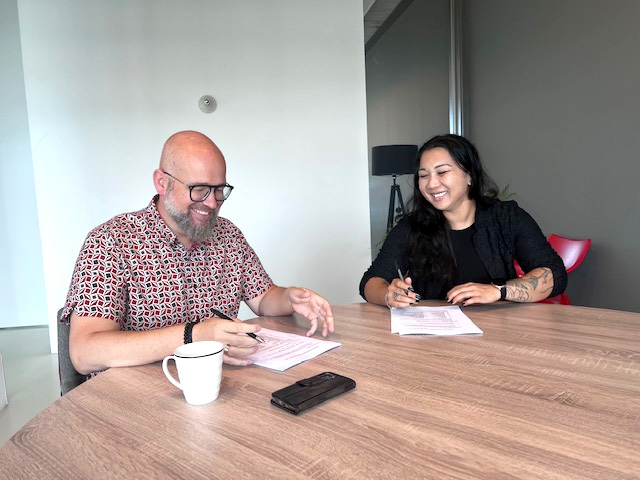 Back to IT
During the pandemic, the catering industry was badly affected, including at Schiphol. It got Aurèl thinking. "I wanted to refocus and think about what would be a sustainable job for me, one where I would have both horizontal and vertical options." So she decided to return to IT. "I like to play MMOs (massively multiplayer online games)," says Aurèl. "I was looking for something along those lines at first, but that didn't really lead anywhere."
Aurèl made the link with cloud via the MMOs. "That's how I ended up at Techgrounds, which offers remote training for cloud engineers." The program had a low entry threshold, as it turned out. "The training is very accessible, even for those who don't have much prior knowledge. But it does require a lot of effort. Of the 13 starters, only six completed the training. So you don't get your diploma for nothing. You get offered a great opportunity, but you have to be really motivated to take it. Only those who are there for the right reasons will make it across the finish line."
Permanent contract
Part of the training is the completion of a practical project. Aurèl used the AWS Cloud Development toolkit for this. "After that it was easy to make the step to Oracle Cloud," she says. I came into contact with BRYXX through Techgrounds. There I found exactly the atmosphere and approach I was looking for." Before long, Aurèl was offered a permanent contract with BRYXX.
Aurèl's first two months at BRYXX were devoted to training: first Oracle Foundations and an Oracle Architect course, then Linux and tools such as Puppet, Terraform, and Docker. After the internal training, BRYXX will allocate Aurèl her a first project. "I'll start as a Cloud System Engineer," she says. "That could be in just about any industry imaginable." Aurèl prefers a low-threshold, informal environment. "If I could choose, I wouldn't exactly prefer working at a bank," she laughs. "At the moment I don't have any big plans. I would like to develop a solid foundation here first. Then we'll see what the next step is."
Are you ready to take your IT career in a new direction with BRYXX?